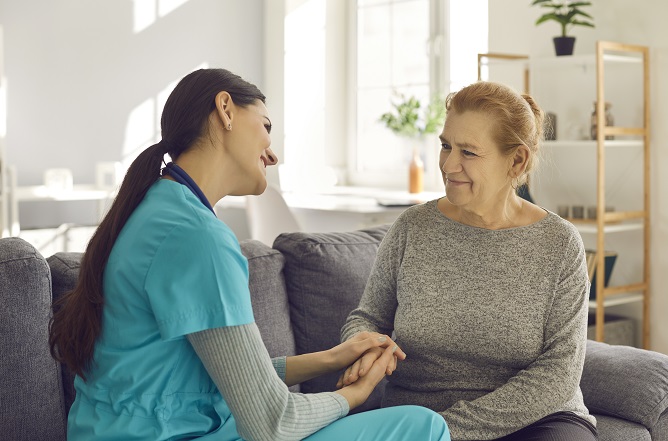 Do you have aging parents or a single surviving parent who lives on their own? Does your senior parent live in the same house with you but the rest of the family has to go somewhere for work and school?
While staying at home can be a relaxing option, there are situations where we need to carefully evaluate the quality of experience our loved one actually receives. For example, if they are on there by themselves a lot, they may be missing out on quality time as they have to do chores and others.
Having a companion can be a smart option for your aging parents. Whether they are a senior couple or a lone parent, they can all benefit from having someone who can be by their side.
When parents experience loneliness, the impact can show on their health and wellness. If they have trouble going out, staying at home with a companion can be a source of healthy conversations and human interactions.
When parents need help around the house for some light housekeeping or assistance with personal care, a companion can help them do tasks. Seniors can reserve their energy and spend more time doing leisure activities, which they can also enjoy with their companions.
When your senior parents need Companion Services in Fredericksburg, Virginia, you do not need to look further.
Choose the quality Home Care Service in Woodbridge,Virginia that will support your loved ones' needs.
OptimumCare Home Care Services also provides Skilled Nursing in McLean,Virginia. Call us today to learn more about the various services we deliver.