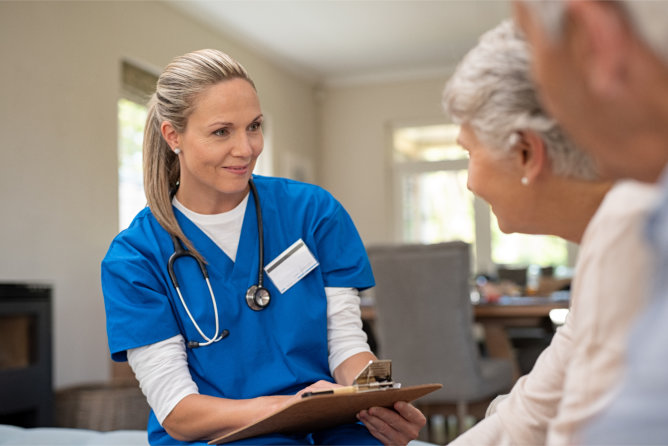 When people talk about medical care services that can be provided in the comforts of home, does a family member or perhaps an elderly loved one comes in your mind. If so, take this opportunity to introduce the wide range of skilled care services our agency, OptimumCare Home Care Services, can offer. We are your top choice of Home Care Service in Woodbridge,Virginia, dedicated to meet your standards.
We provide quality Skilled Nursing in McLean, Virginia. Our nurses are not only hardworking and passionate medical professionals, they also make sure to extend their care by listening to each of their patient's care arrangements and preferences. They come up with the best possible care arrangement that fit their patient's needs and ensure that they stay comfortable in their homes. The reason why we produce quality home care services is that we make sure that our caregivers are also professionally trained individuals. This enhances not only the quality of our services but the work ethic of our carers.
All our care services are designed to provide Companion Services in Fredericksburg, Virginia to seniors in our care. Avail the care that our amazing carers can provide. Give our lines a call on your most convenient time.