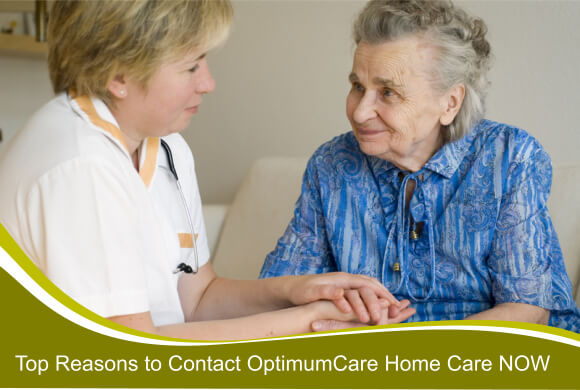 OptimumCare Home Care Services, LLC.
OptimumCare Home Care Services is one of the leading non-medical home care providers in Opitz Boulevard Woodbridge VA. It has always been our duty to provide quality and exceptional home care to our loyal clients who have placed their trust in us. Here are some of the reasons why you should also consider choosing us as the non-medical home care provider for your loved ones:
Quality
At

OptimumCare Home Care Services

, we firmly believe that services should not only be provided because it is paid for by the clients, services should be given in good and exceptional quality because it is the right of every individual. Place your trust in our hands and we assure to provide you with only our best, nothing less.
Family-Oriented
"Family isn't always blood. It's the people in your life who want you in theirs. The ones who accept you for who you are. The ones who would do anything to see you smile, and who love you no matter what." –Anonymous
At

OptimumCare Home Care Services

, we value the importance of family because we too, are a family-owned business. In our hands, you will never feel left out because we treat every client as our own.
Flexibility
We understand that not all clients are equal – each having their own differences, preferences and individuality, and we respect that. That is why at

OptimumCare Home Care Services

, our certified nursing assistants, health aids, and everyone else in the staff, are all trained to attend to the clients coming from diverse backgrounds.
BBB Accredited
Better Business Bureau (BBB) is a non-profit organization which is focuses on helping people find businesses that they can trust. We, at

OptimumCare Home Care Services

, are pleased and proud to say that we are one of the businesses that are accredited by BBB. Here are the standards that we have met in order to attain such privileges:

Build Trust
Advertise Honestly
Tell the Truth
Be Transparent
Honor Promises
Be Responsive
Safeguard Privacy
Embody Integrity
Such honor brings great pride to us and we hope to extend our services to you so that you too can experience a "BBB Accredited" performance.
Non-medical home care in Greensboro Drive McLean VA visit us for more details.