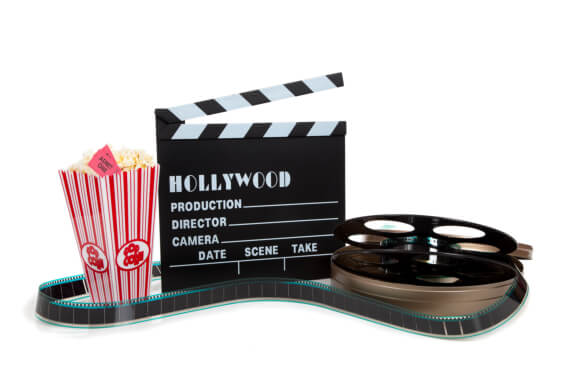 Do you find yourself sobbing when the protagonist dies in the movie? Or yet, have you had yourself in stitches until your jaw hurts from the comedies that you have seen?
One of the greatest source of entertainment that people enjoy is watching movies. Kudos to the motion picture inventor Eadweard Muybridge in the 1890's which we can now enjoy watching either on big screen theaters or at home, comfortably sitting on the couch. Over the years, films have gained popularity across the globe especially those great movies whose plot will make us cry, furious, laugh, excited, amazed or be inspired. Do you know which movie genre you prefer? Companion services at Optimum Care Home Care Services will help you engage in different activities and this includes watching movies, which will help you relate past memories to films which narrate real life circumstances.
Our companionship program at Optimum Care Home Care Services, a non-medical home care in Opitz Boulevard, Woodbridge VA, has competent and engaging staff that will help create a less isolated and depressing mood that older adults tend to experience. With a hectic schedule that each family member goes through balancing personal life and work, spending time with a senior parent or grandparents is impossible. Let Optimum Care Home Care Services put your worries to rest and help your elderly loved ones
Optimum Care Home Care Services has compiled a list of good old movies that can pull your heart strings, let you go hysterical or laugh till you drop. Turn off the lights, grab that best seat in front of the tube, and pop that popcorn!
Silver Linings Playbook (2012- Comedy/Drama/Romance) Bradley Cooper, Jennifer Lawrence

Pat Solitano a former teacher, moved back to his parents' house after discharged from a mental institution. He was trying to make terms of his past especially his ex-wife. Then comes Tiffany whom he met, who has her own troubles which make things more complicated.

Amour (2012- Drama/Romance) Jean-Louis Trintignant, Emmanuelle Riva, Isabelle Huppert

Georges and Anne are retired music teachers in their 80's when suddenly Anne had a stroke one morning. This took a toll in their lives while Georges was taking care of his sickly wife. The situation makes it even more difficult when their daughter joins in the conflict.

The Best Exotic Marigold Hotel (2011-Comedy/Drama) Judi Dench, Maggie Smith, Dev Patel

A story of a group of British pensioners who decided to spend their retirement age in a hotel in India which is managed by a young and enthusiastic Sonny.

Gran Torino (2009-Drama) Clint Eastwood, Ahney Her, Christopher Carley

A Hmong teenager attempted to steal an irate Korean War veteran, Walt Kowalski's 1972 Gran Torino. He then tried to change the young neighbor's life.

The Bucket List (2008-Adventure/Comedy) Morgan Freeman & Jack Nicholson

A funny and heart-warming story of two older men who were diagnosed with cancer and decided to fulfill their to-do list before they die.

The Notebook (2004-Drama) James Garner & Gena Rowlands, Ryan Gosling & Rachel McAdams

A love story between a couple of opposite worlds, their challenges, lessons they learned from each other. In the end, societal pressure and differences cause them to separate.

Buena Vista Social Club (1999-Documentary)

After Castro's rule in Cuba, a group of elderly Cuban musicians music has ended. Here comes along Ry Cooder, who brought the aging musicians back together and their music which resulted in phenomenal performances which brought their career back into the limelight.

Something's Gotta Give (2003-Comedy) Jack Nicholson & Diane Keaton

Harry Sanborn is an executive in the music industry and a swinger who is fond of younger women. When he had a heart attack he was left in the care of a woman who is the same age as his. Things developed and formed into a love triangle.

Grumpy Old Men (1993-Comedy) Jack Lemmon, Walter Matthau & Ann-Margret

Have your funny bone tickled with this lifelong rival between neighbors since they were young? The situation was exacerbated when a lady across the street came into the picture. It gets even funnier with Grumpier Old Men.

The Sound of Music (1965- Musical/Drama) Christopher Plummer, Julie Andrews

Set in the 1930's in Austria, Maria left the convent and became the governess to the children of a Naval officer widower, Captain Von Trapp.
So, are you prepping up for your movie marathon night with Optimum Care Home Care Services companions? Experience a lively and fun moments with our energetic companions from a non-medical home care in Opitz Boulevard, Woodbridge VA- Optimum Care Home Care Services. If you are ready to put a big smile on your face all day long, get in touch with us at 703-490-8003 or visit our non-medical home care in Opitz Boulevard, Woodbridge VA.
And as what Snow White always reminds us of "You're never too old to be young." Carpe diem!