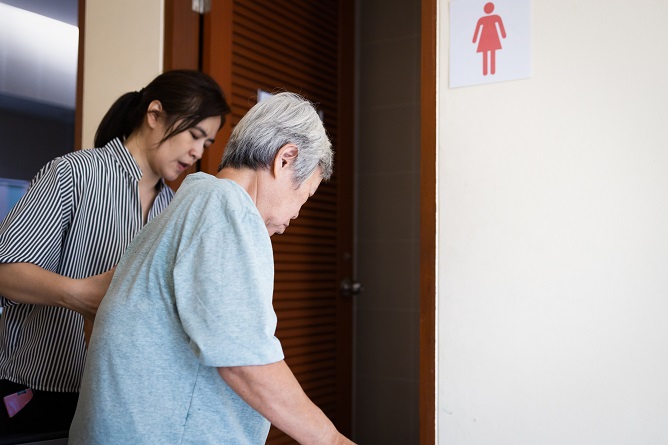 Going to the bathroom late at night is one primary cause of falls among seniors. There are several reasons for this, including:
Visual impairment-causing conditions, such as glaucoma, macular degeneration, and cataracts
Incontinence in the urine
Being cognitively impaired
Using medications that have adverse effects that cause them to feel disoriented, imbalanced, or drowsy
We understand your concern for your elderly relative, particularly if they reside alone at home without companion services in Fredericksburg, Virginia. There are numerous ways to safeguard your loved ones from potentially fatal falls.
It would also be great to install bedrails on your loved one's bed. This can help them steady themselves when they get up. Moreso, install better lighting in your loved one's bedroom, hallway, and bathroom. This way they won't have to fumble around in the dark.
One of the best ways to make sure your loved ones are protected is by hiring a professional home care service in Woodbridge, Virginia to provide your loved ones with appropriate Senior Care and assistance, especially during nighttime.
Additionally, remove anything that may obstruct your loved one's path to the bathroom e.g., telephone wires, carpets, rugs, uneven floorboards, and even newspapers.
Working with reliable skilled nursing in McLean, Virginia, like OptimumCare Home Care Services, can help prevent falls for your elderly and help them with errands, chores, and other duties to keep them safe and secure.
The well-being of your loved one is our top focus. To learn more about our programs and services, get in touch with our agency right away!