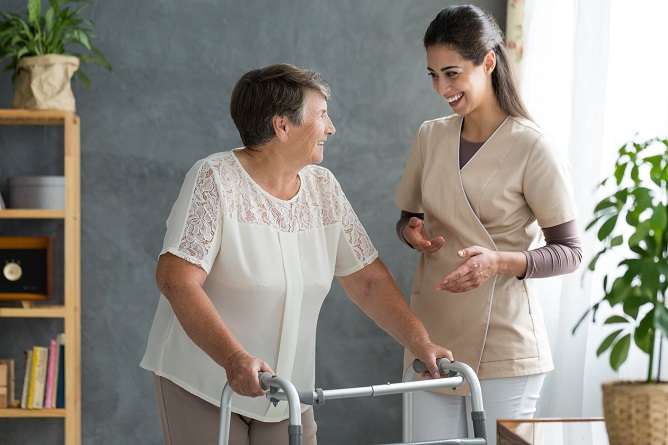 The number of seniors living alone is rapidly increasing. Although some of them choose to live alone in their homes, having difficulties in performing and completing daily living tasks will still be there, especially if they have conditions that limit them from moving around. A study found that nearly half of people aged 65 and older need help with routine daily activities; most of this help is performed by friends and family instead of professional caregivers.
As a provider of home care service in Woodbridge, California, we've listed below the tasks that seniors need help with the most:
Mobility. This is really important for seniors as moving around and staying active can strengthen their bones, joints, and muscles, thus, reducing the risks of injuries from falling, slipping, or tripping. With the use of assistive mobility devices or by availing of companion services in Fredericksburg, Virginia, one can ensure and oversee his/her senior's safety.
Medication. Especially if seniors have health conditions, taking the prescribed medications at the right time with the proper dosage will help manage their symptoms and condition. But, they will still need someone to assist them with adhering to their medications and attending regular medical appointments.
Personal Care. Although they are used to doing these tasks before, old age may have compromised their strength & range of motion. Thus, they will need an extra pair of hands to assist them in bathing, dressing, and personal grooming.
Are you looking for a reliable provider of home health care services or searching for quality skilled nursing in McLean, Virginia? Let OptimumCare Home Care Services be your partner in health!
To know more about our services, please feel free to reach us.