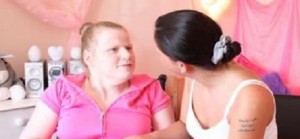 You've been in charge of taking care of mom since she fell and broke her hip a few years ago, but now that you have more responsibility at home and work, you're starting to feel the strain. While you had plenty of time and energy before, the additional need for care is requiring more than you can manage and you feel stressed and snappy throughout your day.
Respite care is designed specifically for this need. Think of it as a vacation from your caregiving responsibilities – this area of service is often one of the least utilized, but it can make a world of difference for you and your loved one. Chances are you need a break – you don't like being irritable with your poor mother or father just as much as they feel bad for needing help when they have lived long, independent lives. The strain of caregiving doesn't always rest on the caregiver's shoulders – it's overwhelming for a loved one, too. Respite care provides that much needed break for you and your elder, a charging of the batteries if you will.
When you can step away from a stressful situation and clear your mind, you come back to the responsibility with a fresh outlook and peace of mind. You're refreshed and ready to take on new challenges or figure out new ways to manage this way of life. Many caregivers feel guilty about taking advantage of respite care services – as though they were shirking the responsibility or neglecting a loved one. In fact, respite care is quite the opposite! You're doing a service to yourself and loved one by using the services of a home health aide a few times throughout the year to take over and give everyone a break from the routine.
Don't feel stressed out taking care of a loved one? Respite care is beneficial even if you don't think you need it. The more you practice scheduled respite care, the more strength you have in carrying on with the responsibilities of juggling your own life and that of a loved one. Think of it like this – at work, you like to put in for vacation time six months ahead of schedule. It's something you long for and count down the days until your break arrives! Respite care is a vacation of sorts, a chance for your loved ones to still get the care they need without depending so much on you.