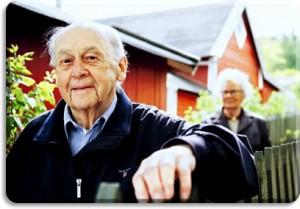 Mom or dad or an aging family member may be perfectly content to live alone in their home, but you can't help worrying about them. What happens if Mom falls? What would happen if Dad slipped getting into or out of the shower? Is your elderly parent getting enough to eat, or eating the right kind of food? Is Mom taking her medication like she's supposed to, or does Dad sometimes forget where he is and what he supposed to do?
These are just a few of the types of questions that adult children ask themselves and their parents in a variety of living situations. It's important to encourage seniors to live as independently as possible while at the same time ensuring their comfort, security, and safety in that home environment. That's where home health-care agencies like OptimumCare Home Care comes in.
Home health-care agencies like OptimumCare Home Care provide services through qualified and experienced professional caregivers. Whether you need someone to come in for a few hours a day a couple days a week or round-the-clock care or supervision for a loved one, it's important to feel that level of security and enjoy the peace of mind that Mom or Dad is safe and well cared for at home.
We all know that you can't be everywhere at once. Many adult children or other relatives of seniors have work obligations and responsibilities, families to take care of, and numerous school events, appointments, or other things that need to be taken care of. Not only that, but how do you ensure that Mom or Dad is comfortable and safe when you don't live close by or have the opportunity to check up on them as often as you would like?
OptimumCare Home Care provides a wide range of services dependent on needs of every individual and family. We're local and able to service a wide range of Northern Virginia communities and counties. Our home care services include but are not limited to:
safety supervision
companion services
non-medical home care
personal care
meal preparation
light housekeeping
visiting private duty nursin
These are just a few of the services that may be required by seniors seeking to live independently and "age in place" in Northern Virginia. Having that extra sense of security provided by professional caregivers is often the one solution that keeps everyone – seniors and their family members – happy.