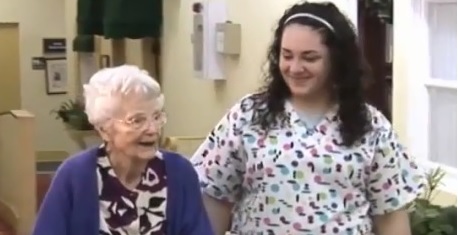 Mom and dad spent years taking care of you – they might have even helped with the grandkids – but now that life is busy and they need the attention, you don't have much time to spare thanks to a hectic work schedule and shuttling the kids from school to after-hours recreation. Taking the role of caregiver is stressful and usually overwhelming. While it's understandable that you want to give back to your parents or loved one when they need it, doing so sometimes causes more stress and frustration than is needed.
Suppose mom is fairly independent, but her arthritis makes it hard to wash her hair or put on her clothing in the morning. Or think about dad and his bad knees after years of playing tennis now has trouble getting into the shower or using the toilet throughout the day. It's impossible to neglect your own responsibilities while giving your loved one the care he or she deserves and needs. That is why home health care is the perfect solution! Senior patients, who are still independent enough to live at home but need assistance with personal care, can make use of these particular services as much or as little as they need.
Home care aides provide hourly or all-day assistance depending on what your loved one requires throughout the day. There are a few advantages to getting your loved personal care assistance through home health care:
Patients can get the care and assistance they need at any given time – without placing stress or strain on family caregivers. This allows your loved one to live at home with the independence they want, but still receive help for things they need.