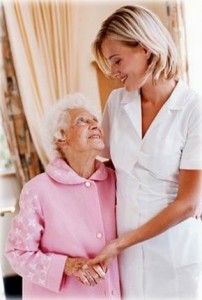 Any home health-care provider should be more than willing to answer questions regarding services. OptimumCare Home Care invites questions from potential clients and family members regarding not only home care services, but providers offering those services.
Some of the most common questions to home care service providers include queries regarding qualifications. For example, is the home health care agency licensed by the state? This is required, and such agencies are reviewed on a regular basis by oversight agencies. Another common question regarding qualification is whether the agency is certified by Medicare for safety and health?
About Screening
When it comes to employees, many care recipients and their families want to know how thoroughly employees are screened. For those considering home health aide services, it's important to know the experience of the caregiver, and if required, the credentials of that individual. It's also important to know what kind of background check is performed. Criminal background checks, work history, driving record, and driver's licensure are just a few of the components of a thorough background check.
On top of the list of questions asked of home health care providers regards quality of care. Some of the most important issues to clarify when searching for professional, quality and compassionate services include:
Are caregivers licensed and insured to provide medical services, or are they only trained and allowed to perform non-medical services?
Are non-medical caregivers or aides experienced in providing care in a variety of home health scenarios and conditions?
How does the home health care agency supervise, monitor, or train their caregivers? Is continuing education provided?
When it comes to the home health aides themselves, it's important for care recipients and their family members to meet them. First impressions matter, and whenever possible, home health care agencies do their best to place caregivers with care recipients of similar personalities and interests. Home health aides should have a positive and friendly attitude, and most importantly, the care recipient and other family members should feel comfortable and reassured by the demeanor, experience, attitude, and personality of the aide.
OptimumCare Home Care encourages input from care recipients and family members regarding services and choice of care providers. Handling any type of issues or conflicts between care recipients and care providers are expected to be performed in a professional and courteous manner. It's not always easy to find the perfect care provider for a loved one, but through diligence and asking questions, you will be successful in your endeavor.