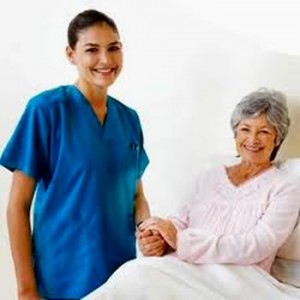 There's a difference between acting as a care giver to an elderly or disabled loved one a few times a week and needing to be there around the clock. If your parent or family member needs more care than you can possibly give, it's time to think about live-in care and providing everyone with the assistance they need to maintain a quality living situation.
While you might wish to provide the care and attention to your loved one, it sometimes become far too overwhelming to manage two households – something is going to suffer as a result of being torn in two different directions, neither of which is fair to you or your loved one. Professional home health care professionals have the training and experience needed to provide live-in care to your family member and provide assistance in many aspects of their daily life and routine.
Services included in live-in care are:
Personal care – bathing, dressing and grooming
Light exercise
Meal planning and shopping
Light housekeeping, cooking and laundry
Ambulation services
Medication assistance and reminders
Transportation assistance
For many elder or disabled patients, living at home is the one way in which they can be surrounded with the familiar comforts and maintain as much independence as possible. While it's always ideal to keep your loved ones where they want to live, safety is a key issue that must be addressed.
Professional and trained home health care providers are essential in reducing the risks of accidents or falling, whether your grandmother is bathing or simply walking around the living room. Your dad might have trouble getting in and out of chairs during daily activities, but you can't possibly quit working or caring for your own family to assist him each time he needs help getting in and out of a chair.
Providing your loved one with home health care services offers you peace of mind, while also allowing them to do the things they love without feeling like a burden on family members.
Live-in caregivers also provide patients with companionship, which is vital for maintaining a healthy mind, body and emotional connection with you and the rest of the family. No one really wants to feel the need to depend on someone else just to do daily activities, but caring and compassionate health care providers offer assistance while also providing dignity to your loved ones.