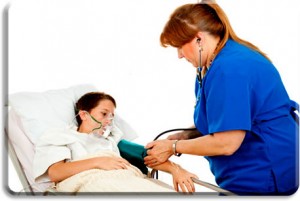 Anyone who deals daily with hands-on care and responsibility for an elderly parent or a disabled child, spouse or parent occasionally needs a break. OptimumCare Home Care Services realizes that regular breaks are essential for continuity of quality care not only for the care recipient, but for caregivers.
Respite care offers caregivers a "break" of sorts from the constant demands and challenges of caregiving. It's extremely necessary for the emotional health and wellness of caregivers, especially for those dealing with challenging situations brought on by caring for a loved one with any form of dementia, someone who is bedbound, or for an individual who requires constant oversight and supervision.
It's important to get your loved one used to a variety of caregivers, and at OptimumCare Home Care Services , we encourage our care recipients to acknowledge the presence of at least two caregivers on an alternating basis so that routines aren't so deeply established that the care recipient refuses to have anyone in the home beside the caregiver that he or she has grown attached to.
What exactly is respite care?
Respite care is a term that can imply a break or stepping away from the caregiving scenario for its little as an hour a day to an evening, a couple of days, weekend, or even entire week or more. Many caregivers feel guilty for wanting a break, but it is essential, and we can't stress that enough. Your mental and emotional health and well-being is necessary in order to continue providing quality, compassionate, and effective care for your loved one.
When utilizing respite care, a few essentials are required for the caregiver agency you hire. These essentials include:
Leaving detailed written instructions regarding mealtimes, habits, and medications. It's important to discuss these issues ahead of time, and when possible, in the presence of the care recipient.
Leaving emergency phone numbers and backup contacts in a visible location such as taped to a refrigerator door or cabinet. (This also includes any instructions regarding Advanced Directives).
Acknowledging the importance of location of medications, regular supplies (gloves, wipes, catheter bags, briefs, etc.), and emergency medical supplies.
It can be beneficial to have a potential care recipient agree to a trial run with a caregiver. Before you leave for vacation or respite, schedule a visit so that the caregiver and the care recipient can become acquainted. It's also important to always have a backup plan just in case the caregiver that has been scheduled is unable to make it due to weather, illness, their own family issues, or so forth.