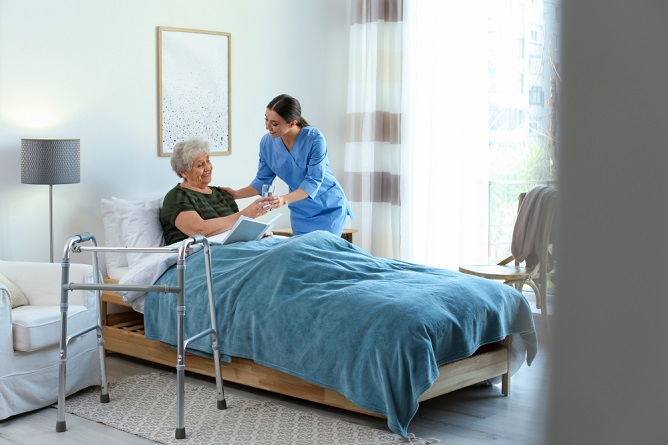 Some elders and families would rather return home following a hospital stay than enter a facility with specialized nursing care. While it is natural to keep elders in their own homes to recuperate, home health care and even typical nursing facilities simply cannot compete with the many benefits of Skilled Nursing in McLean,Virginia that we offer.
OptimumCare Home Care Services is a reliable provider of high-quality Home Care service in Woodbridge,Virginia, which include skilled nursing services and medical attention that allows you or your aging loved one to stay at home after an operation, or if they have underlying health conditions. When elders are admitted to the hospital for an illness or accident, the possibility of rehospitalization is always a concern. The purpose of skilled nursing care is to prevent rehospitalization by recovering some level of independence via rehabilitation while staying at home for extended lengths of time with the needed care each day.
One of the basic advantages of skilled nursing care is constant medical monitoring, which helps to avoid hypertension and other health concerns that might emerge after a hospital stay. Wound treatment, injections, catheter care, and vital sign monitoring are all skilled nursing care services that assist elders to avoid hospitalization.
To avail of the Companion Services in Fredericksburg, Virginia, that we offer, please do not hesitate to give our lines a call.