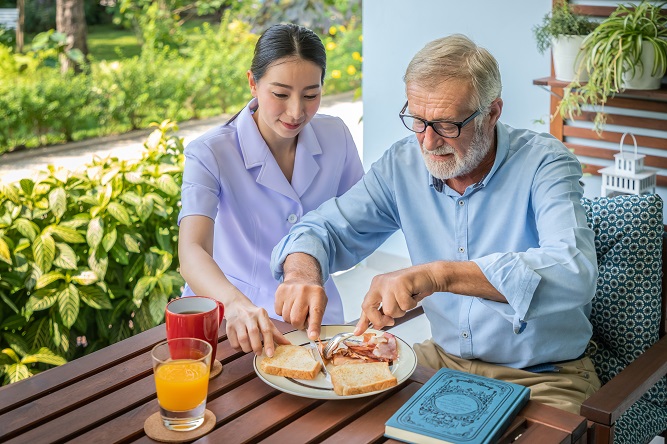 After surgery or while recovering from an illness, it is crucial to eat healthy foods. For the elderly who requires skilled nursing in McLean, Virginia, this is even more crucial. As individuals age, they must consume the proper diet, but they are not always able to shop for, prepare, and cook the nourishing foods they require. Meal planning for seniors might be challenging especially if they are following a specific diet, such as a low-sodium, low-fat, or diabetic meal plan.
When choosing which meals to consume, meticulous preparation is crucial since an aging body finds it more challenging to absorb the vitamins and nutrients it needs to be healthy. As a top provider of home care services in Woodbridge, Virginia, we believe that the following are some of the reasons why meal preparation can benefit seniors:
It provides nutritious, delectable, and wholesome meals
Certain drugs have a significant impact on appetite. Your loved one can receive fresh, balanced meals made from healthy ingredients they genuinely like.
It prevents fire hazards in the kitchen for seniors
A great strategy to reduce the danger of cooking-related injuries from fire is to have food cooked in your house by a professional service.
It helps avoid the hassle of grocery shopping
Even while your loved ones must keep their independence, going food shopping might provide an additional risk for the elderly.
OptimumCare Home Care Services not only offers meal preparation services but also offers companion services in Fredericksburg, Virginia. Our services are designed to help seniors maintain and enjoy a healthy and active way of life.