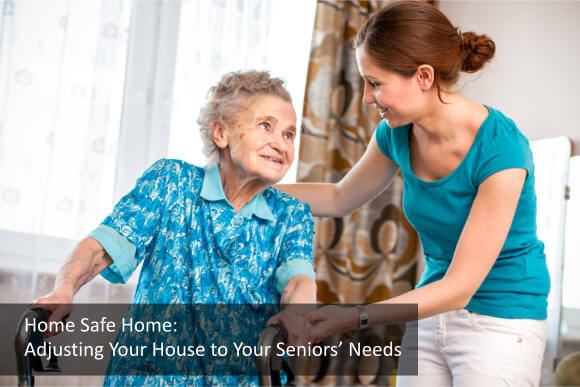 Your house is the area of responsibility of your non-medical home care in Opitz Boulevard Woodbridge VA. One of their priorities is that if they are to provide home care, then the house must itself be safe for their living first. This means they have to do some rearrangements and adjustments in the house to make it safe for your loved ones.
OptimumCare Home Care Services,where patients are referred by their physicians for non-medical home care in Opitz Boulevard Woodbridge VA and non-medical home care in Greensboro Drive Mclean VA, have listed down these areas of concern in your house that you might plan ahead or plan with us as we transform your house to for a safer senior living.
Floors
Level out raised thresholds/edges
Repair torn carpets.
Tack/paste electrical cords/cables that lie across pathways to the walls.
Use non-skid wax to avoid slippery floors (especially if you can't afford to lay new flooring)
Fix loose floor boards
Ensure the good grip of the flooring. Change slippery textiles or get a floor-stick carpet or rubber flooring to avoid accidents.
Get rid of small carpets/rugs that can possibly cause elders to trip over
Take away low furniture in corridors or pathways
House Lighting
Corridors and stairways should also have proper lighting
Make sure that all areas of the house is well lit
Check if all the switches are close to the door (so the lights can be switched on before moving into another room)
Put on nightlights on bottom areas of walls so that your senior family members can see their way around if they need to walk around the house at night.
Bathroom
Handrails must be properly and tightly bolted in the bathroom (if broken, must be fixed)
Place bath chairs and stools
Ensure the availability of removable, suction bathroom matting (they are easy to clean and give a good grip on the floor)
Keep all bath products within accessible reach
Hand faucets are more helpful
Other safety devices
Make sure handrails are still strong
Put rubber tips on walker/crutches to ensure safety from slipping
Place rubber strips on the outside tip of the stairs to avoid slips
Get a carbon monoxide detector (sources: gasoline, natural gas, oil, coal and wood)
Devices in case of emergencies (i.e. fire, storm, winter)
Check if smoke alarms work
See if a fire extinguisher is easily reachable
Find easy to reach escape routes
Consider if you need smoke alarms on every floor
Make an emergency plan for different cases
We, at OptimumCare Home Care Services, can provide you with the best non-medical home care in Opitz Boulevard Woodbridge VA! Our non-medical home care professionals can provide you with everything that is stated above, but not limited to it. Contact our office today and make a difference in your elderly loved ones' lives!