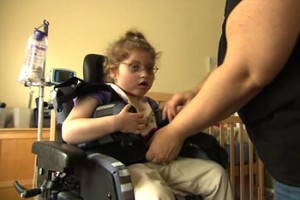 It's not enough to know that home health care agency is providing for the physical needs and safety of a loved one. You also want compassionate and effective care for your elderly or disabled loved one. That connection or bond that a care recipient has with a care provider is just as important as any physical service. OptimumCare Home Care Services is dedicated to treating our clients like family. That means providing competent, compassionate, and understanding services regardless of need and scenario.
We know that our clients and their families want to be comfortable with the people coming into a home based scenario to care for a loved one. Whether you're looking for personal care, companionship services, live in-home care or visiting private duty nursing, it's important to feel that level of comfort with the knowledge, capabilities, and friendship that enhances not only physical health and wellness, but emotional and mental aspects of well. Providing that level of comfort and security isn't always easy, but you can rest assured that caregivers and staff at OptimumCare Home Care Services are dedicated to doing just that.
Whether you need us for a few hours a day or round-the-clock, our care providers are experienced in dealing with a number of situations and scenarios including post-surgical recovery and rehabilitation, home safety, reducing fall risks, providing care for those diagnosed with dementia, a physical disability, or a chronic illness. You tell us what you need, and working together, we'll devise a care plan that meets the physical, emotional, and mental needs of yourself or a loved one.
The ultimate goal in home care services is to increase safety, enhance that sense of security and comfort, and promote optimal health and wellness when it comes to maintaining or improving mobility, independence, and quality of life. OptimumCare Home Care Services is dedicated to providing such services to each and every one of our clients.
Compassionate and effective services provided by OptimumCare Home Care Services ensures that your loved one will benefit from meal preparation, companionship services, transportation, safety supervision, and transfer assistance. From light housekeeping to wound care, from companionship services to respite care, we're here for you, whenever you need us. We come to your home based on your schedule and needs, not ours. You tell us what you need and when you need it and we'll be there to help. We're available 24 hours a day so you can rest assured that you and your loved ones' needs will always be addressed quickly and efficiently.