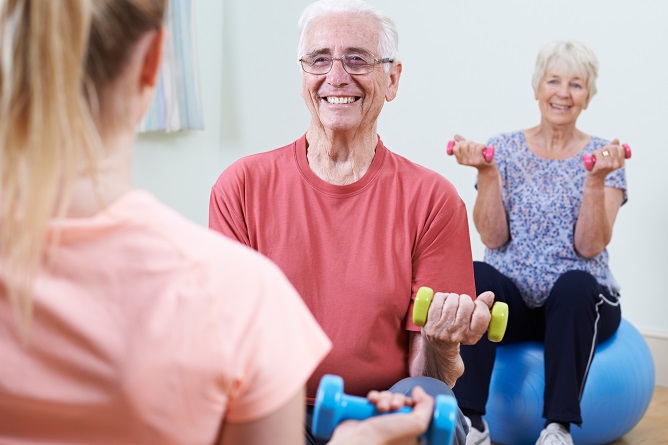 Exercise is good for people of all ages. But being active is particularly important for Parkinson's disease patients. It helps in slowing down the disease and keep its symptoms under control. It also helps maintain the patient's ability to do everyday activities, as well as protect their brain cells.
If your loved one is suffering from Parkinson's disease, they should start exercising as soon as their doctor recommends it. Just like any normal regimen, your loved one's workout plan should be tailored to their needs.
OptimumCare Home Care Services is here to talk about some exercise types that can benefit your senior. Take a look:
Aerobic exercises
Strength training
Dancing
Water aerobics
While therapists are usually the ones to aid Parkinson's patients, Companion Services in Fredericksburg, Virginia can have a caregiver accompany your loved one during their therapy sessions.
Skilled Nursing in McLean, Virginia also ensures that should any accidents or medical emergencies occur, your loved one will get immediate attention and care.
Don't worry, if you enroll your loved one in our Home Care Service in Woodbridge, Virginia, finding physical therapists won't be a problem. We make sure that each of our patients can conveniently get most of their medical care needs.
Learn more about what we can do for you and your family. Dial 703-490-8003 to get in touch!