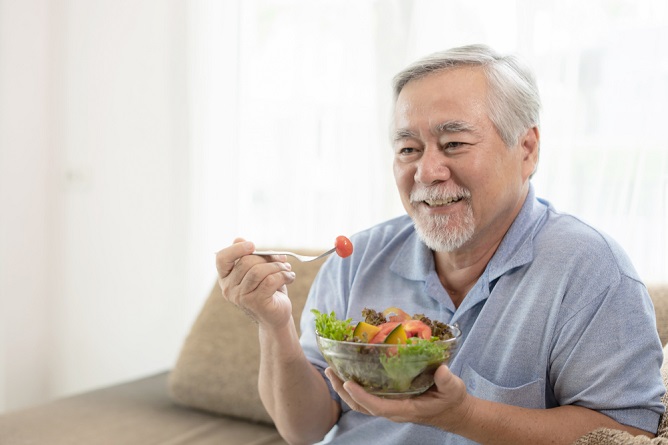 Food is a potent weapon. It nourishes the body, and cooking a meal together may be an excellent exercise for strengthening relationships. However, this chore may become too challenging for many elderly to handle. Our caregiver here at OptimumCare Home Care Services can also be useful in this situation.
To guarantee that seniors availing our home care service in Woodbridge,Virginia, routinely enjoy wholesome meals in the comfort of their own homes, we offer meal planning and preparation services. Our constant objective is to improve your patient's or your senior loved one's quality of life. According to studies, older persons who dine in groups often eat more and healthier meals than those who eat alone.
An elderly person's enhanced mental alertness, disease resistance, and speedier recovery are some advantages of a good diet provided by our caregiver or skilled nursing in McLean,Virginia. We can make sure they receive regularity, stability, and companionship in the eating experience when our carers cook meals with clients or for them in their homes.
Eating nutritious meals is crucial for healthy aging, and we frequently deal with seniors who might not enjoy cooking or find it difficult to make meals on their own. We can control when and how they eat when we prepare their meals while providing companion services in Fredericksburg, Virginia.