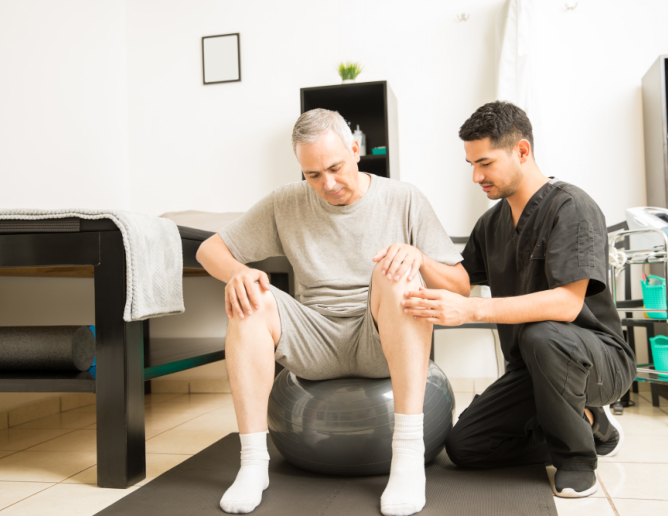 If your senior loved one is experiencing issues with motion and mobility due to a stroke, injury, or the effects of aging, then it may be the best time to consider physical therapy for them. Physical therapy will definitely help your senior loved ones in a variety of ways.
As a high-quality provider of live-in home care in Virginia, we are experts when it comes to helping seniors attain a much higher quality of living. That is why we are here to share with you some of the advantages that physical therapy can bring to seniors.
It allows seniors to live with greater independence. Seniors can maintain their physical and mental health by participating in physical therapy programs. Through physical therapy, they will be able to handle their daily responsibilities independently.
It lowers the risk of falls. With the help of physical therapy, seniors will be able to learn balancing strategies and how to maintain stability to avoid falls. Additionally, physical therapy can make their bones stronger and increase their flexibility.
It reduces the symptoms of arthritis. Arthritis may be one of the most common conditions in the elderly. However, physical therapists can relieve arthritis symptoms by maintaining the strength and use of the joints.
OptimumCare Home Care Services is the one you can trust when it comes to providing excellent companion care in Virginia. Our goal is to be able to assist your loved ones with their needs at home to make their lives much easier.
We provide a wide range of services in order for us to realize our goal. Some of the services we offer include meal preparation, physical, speech, and occupational therapy, and skilled nursing in Fredericksburg, Virginia. You may contact us today for more information.