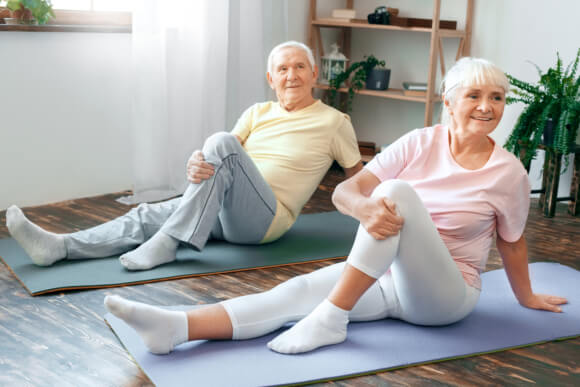 Depression is a common health issue elderly people face. Living alone and not receiving frequent visits from their loved ones contribute to this condition. But there are ways to help them cope. You can start with these three effective ways:
Good Sleeping Patterns

Lack of sleep causes a lot of illnesses, including depression. To help seniors solve their sleeping problems, make sure that their room is conducive for good sleep. Serve them with the right meals and give them the right supplements that could help them get a good night's rest. Talk to them about their anxieties and assure them that everything will be just fine. Doing this gives them peace of mind, which can help them sleep easily. If you need help with all these tasks, hire a provider of home care service in Woodbridge, Virginia to make it easier for you.

The Habit of Gratitude

Feelings of depression often come from anxiety, insecurity, and uncertainty. To help your beloved seniors get over these feelings, encourage them to keep a gratitude journal where they can write positive thoughts every single day. This will help seniors rediscover the beauty of the stage of life they're in.

Healthy Eating Habits and Regular Exercise

Make sure that your elderly loved ones eat appetizing and nutritious meals and snacks always. If their doctor permits, it's also good to encourage them to pick up a great exercise routine, such as yoga and swimming. You can also avail of companionship, therapies, and services on skilled nursing in McLean, Virginia for seniors. These services will address their physical needs and make them feel valued and loved.
Are you now looking for experts to help your beloved seniors develop these habits? Contact OptimumCare Home Care Services for skilled nursing, personal care, and companion services in Fredericksburg, Virginia.