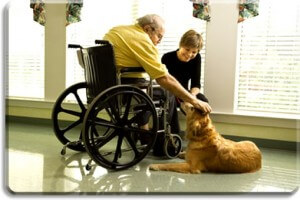 With health care costs on the rise, more seniors are opting to "age in place". Comparisons and costs associated with assisted living, skilled nursing care and home-based care can be an eye-opening experience for those seeking help for the first time.
Check out the average costs for long-term care as of 2014:
This cost of care comparison provided by Genworth, a financial and leading Fortune 500 insurance holding company provides the average costs between states.
| | | | |
| --- | --- | --- | --- |
| | National Median Daily Rate | Increase Over 2013 | Five-year Annual Growth |
| Home Health Aide Services | $20.00 | 1.59% | 1.32% |
| Assisted Living Facility (monthly) | $3,500.00 | 1.45% | 4.29% |
| Nursing Home Care Semi Private Room | $212.00 | 2.62% | 3.91% |
| Nursing Home Care Private Room | $240.00 | 4.35% | 4.19 |
As you can see, aging in place in one's home is increasing in popularity mainly due to the financial constraints of other options. However, that doesn't mean that mom or dad or another elderly or disabled loved one cannot receive excellent and high-quality home health care. Home health agencies such as OptimumCare Home Care Services offer a variety of services for those who need minimal, moderate to extensive care in the home or more than family or friends are capable of providing.
Home-based care provides a wide variety of professionals and trained individuals in the care and supervision of a loved one. Such services include therapists, nurses, wound care specialists, geriatric services experts, companions, certified nurse's assistants, and more.
Non-medical-based services can include light housework, shopping, food preparation, transportation, and help with activities of daily living (ADLs) such as bathing, grooming, toileting, and ambulation.
Whether mom or dad needs help with just a few aspects of daily living or round-the-clock care, respite care or end-of-life care, home health care agencies have increased services, options, and scheduling based on family needs. Whether mom just needs help getting up in the morning or dad needs several hours of supervision in a day, or a loved one needs round-the-clock care due to cognitive issues such as dementia, home healthcare agencies are stepping up to the plate to help fill in the gap when it comes to health care options.
For more information about the types of services and options available from OptimumCare Home Care Services , give us a call today. Aging in place is a viable option for seniors today, where staying at home, maintaining or improving mobility and independence, and enhancing quality of life is, and always should be, the focus.