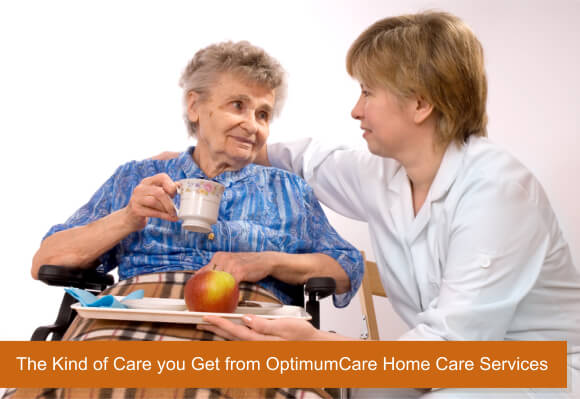 With the increasing demands in our daily lives, the need to work hard also amplifies – overtimes, no days off, and even opting not to file a sick leave even though you really need it. Aside from work obligations, we also have responsibilities at home with our loved ones.
The struggle to juggle these responsibilities is not always easy. Therefore, as time went by, people invented machines and found new ways to alleviate human's dilemma – cellular phones were invented to make communication easier, mobile vehicles provided a means for convenient transportation, and the ability to send pictures using our gadgets gave us an edge with real time visual information.
With regards to family care, the medical field also created ways to help people in taking care for the needs of their loved. Thus, nursing facilities and home care were developed.
OptimumCare Home Care Services, non-medical home care in Opitz Boulevard Woodbridge VA – is also flexible in a way that we have different kinds of services depending on what suits best for our clients from Opitz Boulevard Woodbridge and Greensboro Drive McLean VA such as:
Home Care – providing non-medical services in their homes which focuses on assisting clients with their activities of daily living such as ambulation, dressing, personal hygiene, and others
Personal Care – providing care especially to those requiring assistance due to post-surgery, disabilities, and cognitive impairments
Companion Services – helping clients get through everyday loneliness and longing through companionship
Meal Preparation – making sure that clients receive proper nutrition based on their individual needs and conditions
Family Respite Care – giving the opportunity for family members to have a much needed break from caregiving and stepping into their positions while they rejuvenate
If you're looking for a non-medical home care in Greensboro Drive McLean VA and Opitz Boulevard Woodbridge VA, look no further – OptimumCare Home Care Services has it all.