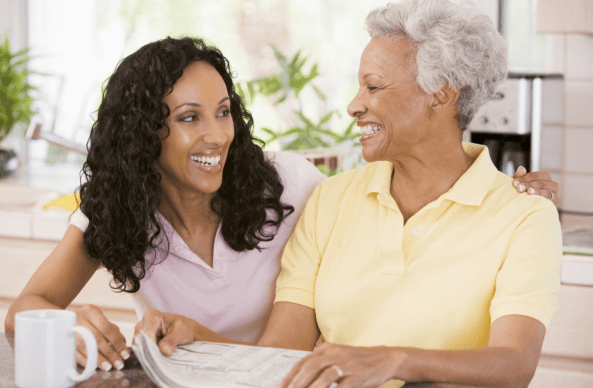 Who doesn't want to live in a clean and clutter-free environment? A lot of senior citizens hate dirty sinks and disarrayed living rooms. Thus, it is not hard to imagine seeing your grandparents or parents equip themselves with rubber gloves and start brushing all over the place. But if you think about it, is it really just fine to let them handle the cleaning duty?
As the human body ages, it deteriorates. Whether we like it or not, it is a sad reality in life that the muscles and bones become weaker as we hit the golden years. With such, critical measures must be readily employed. For baby boomers, cleaning the house should no longer be their responsibility. Why? Here are six heavy reasons:
1. Allergic reaction.
Dust, molds, and pet furs. These three are just a few of what triggers allergic reactions. Note that even allergies can kill you (see hypovolemic shock). To save your seniors from the hassle and dangers brought by allergies, confiscate the brooms and brushes from them.
2. Lack of personal time.
Being in the retirement age means relaxation and bliss. At this point, they are not supposed to worry about trivial yet tedious matters like cleaning. If cleaning is really their habit (and since old habits die hard), give them new things to be busy with. Something factual and interesting would be nice.
3. Chronic pains.
For senior citizens, moving around all day can tire the muscles out. Their system can no longer withstand stretching and lifting. Once adrenaline drops after heavy cleaning, the pains will kick in and even insomnia too.
4. Fatigue.
For youngsters, fatigue can be batted out after a nice long rest. However, for seniors, their bodies might not be able to keep up. Also, the feeling of tiredness does not only affect their physical state. The same can also shake their concentration and inner peace.
5. Stress.
After pain comes stress. Stress triggers hormones that induce alertness. But for the elderly, too much alertness can lead to hypertension and high blood pressure. Their circulatory system has become too sensitive. Activities like cleaning will only abuse their frail body.
6. Safety.
While cleaning, a lot can happen. For example, they may slip on bathroom floors, run over small objects and fall, and even being wounded by bladed objects – the grim possibilities are endless. They may have the inner tenacity to accomplish the chores, but their body just cannot survive the hustle. Consider getting an aid for their protection.
Make your senior loved ones' lives easier with the help of those who know how to handle them best – OptimumCare Home Care Services. By employing expert methods and compassion in our services, we became one of the most trusted Non-Medical Home Care in VA.
Let your loved ones experience Non-Medical Home Care in Opitz Boulevard Woodbridge VA like they never did before! To schedule an appointment, feel free to call 703-490-8003.