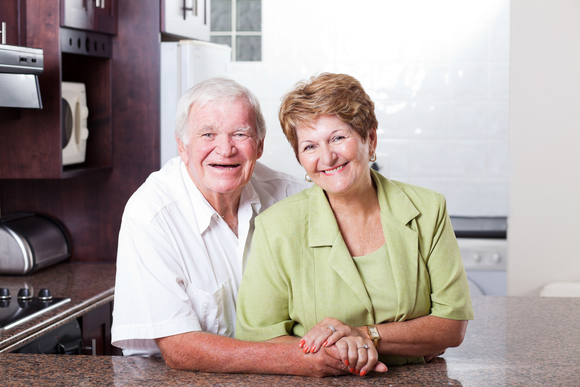 There is always a way through anything. There is always a solution to a problem. Just because you have tried ten times to solve a problem doesn't mean there's no solution. You just have not gotten there yet. You'll get there. Do not quit. Do not give up.
Anxiety is one of the worst enemies you will face every day. Anxiety makes you overthink, and at the same time, doubt every idea you may have. But, like we said, do not quit – do not give up, there's always a solution. As a provider of companion services in Fredericksburg, Virginia, we would like to share these five tips you can do when you feel the flood of anxious thoughts coming:
Stop! Reorient your thoughts.
Breathe. Breathe in, breathe out. Breathe in, hold your breath for three seconds and breathe out.
Think about something you love.
Think about the sunrise or the sunset. Think about the first time you held your child in your arms. Think about the first time you saw your spouse smile. Think about the happiness of dancing to your favorite song. When your thoughts are not being nice to you, be nice to your thoughts.
Do something out of bravery or courage.
Talk to the person you have always wondered about. Give your closest friend a call. Reach to someone new. Take that stroll down the road alone. Get into more outdoor hobbies. Our minds have a way of playing tricks on us. You control your mind, do not let it get the most of you.
Walk out with a clear mind.
When you feel the thoughts flooding in, stand up and walk out of the house. Keep your mind clear and take in your surroundings. Look at the small things. Get lost in the beauty of the sky. Appreciate the things you never bothered to look at before. Fill your mind with beautiful things that the ugly ideas never find itself back to your mind.
Focus on your life dreams.
Anxiety has a way of breaking our spirits. It is important to stand strong with the goals you have in life. Make sure that you have your dreams clearer than crystal on your mind. That way, you will never lose track of the things you work so hard for. Stand firm when your thoughts become your enemy and let your goals fight with you against them.
If your loneliness has been triggering the anxious thoughts, it would help to request company from providers of home care service in Woodbridge, Virginia. We always have to remember that our minds need to be healthy as well. Anxiety gives us fear and weaknesses that are not really supposed to affect us at all. Always be stronger than these fears and weaknesses we think we have. We all have beautiful minds. We all deserve to be free of anything that damages it.
With OptimumCare Home Care Services, let us assist you in doing productive activities at home so that you can push anxious thoughts at bay. If you would like to know about our other services, such as skilled nursing in McLean, Virginia, feel free to contact us.