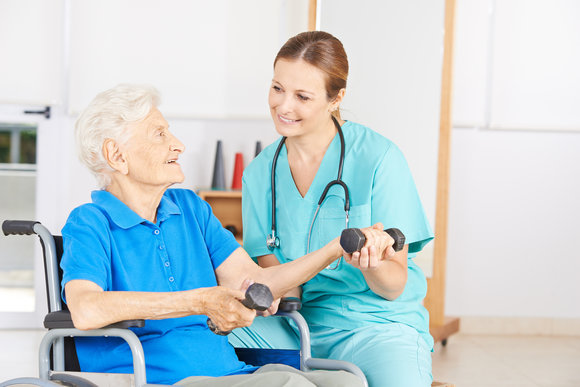 Do you know anyone who is becoming healthier as they age? Do you know seniors who seem unstoppable even in their golden years? It's very rare to know someone who is only getting healthier in their advanced years.
Though it is a bit of a hard pill to swallow, as more years are added to our age, we become weaker and more prone to diseases. Such is a fact of life that nobody can ever controvert. But the struggles of aging are not totally unmanageable. A tip that doctors highly recommend is hiring skilled nurses.
Skilled nursing is a type of medical care that only licensed and highly-trained individuals are able to perform. Skilled nurses offer services that include, but are not limited to, IV infusion therapy, physical therapy, occupational therapy, and medication management.
Inclined to the idea of hiring skilled nurses? Here are more reasons to validate your choice:
Expert care.
In comparison with regular caregivers, skilled nurses can perform highly proficient and technical medical tasks. They are able to safely perform the same to patients because they had undergone special education and training. Common examples include dispensing of prescription drugs and infusion of IV medicines.
Medical education.
Skilled nurses serve as practical teachers to patients and family members too. They help equip the involved relatives with necessary skills and knowledge to aid the day-to-day living activities of the patients. In short, skilled nurses show the rest of the family the "dos" and "don't's" of the current situation.
Symptoms tracking.
Skilled nurses are equipped with strong medical knowledge. Being so, they may be able to identify clearly whether a patient is getting better or not. Also, the skilled nurses will be able to relay to the attending physicians their observations and recommendations.
Home safety.
When nobody is left at home to care for frail senior citizen patients, skilled nurses can be the perfect adult sitters. They are trained to be fast, reliable, responsive. With their medical knowledge, they can easily detect if a patient is becoming uncomfortable or pained.
Companionship.
A big part of skilled nursing is attending to the mental, emotional, and psychological health of patients. Thus, skilled nurses are expected to be sympathetic and supportive. The nurses can be asked to perform tasks that will trigger positive stimulation and lower the chances of developing anxiety and depression.
Emergency care.
Not everybody knows how to respond to life-threatening emergencies like hypovolemic shock, myocardial infarction, and excessive bleeding. Fortunately, skilled nurses do. When they are around, fatal conditions can be mitigated until further help arrives. Significantly, the life of the patients will be stretched.
With our Skilled Nursing in McLean, Virginia, OptimumCare Home Care Services promises a better life for your aged relatives. We will treat them with care, respect, and love just like a real family! Not only that, expect that our services are second to none! With the rigid training and years of experience our staff had undergone, we are confident that we can deliver topnotch quality assistance.
All-in-all, we offer a complete Home Care Service in Woodbridge, Virginia. For your inquiries, please head to the "Contact Us" section.