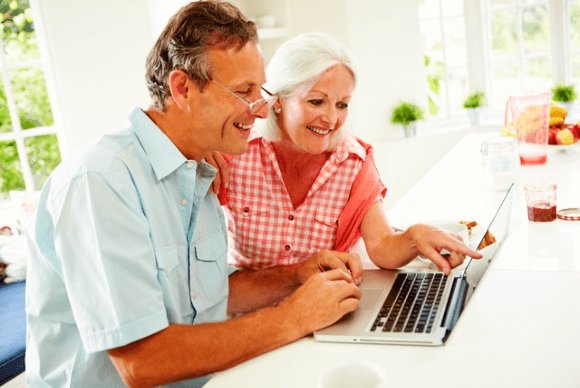 "Movies touch our hearts and awaken our vision, and change the way we see things. They take us to other places, they open doors and minds. Movies are the memories of our lifetime, we need to keep them alive." ―Martin Scorsese
The Departed, The Theory of Everything, The Revenant, Titanic, Avatar, and other award-winning movies should not only be given a standing ovation for the entertainment they bring. They should also be given credits for the multiple benefits they offer, especially to seniors. OptimumCare Home Care Services, a Non-Medical Home Care in VA, shares some benefits seniors can get from watching movies.
It improves your health.
Watching movies, comedies in particular, is said to contribute positive effects in your health. In one study cited by the Chicago Tribune, it indicates that watching comedies can help lower your blood pressure. Intense laughter is said to have the same effects on your cardiovascular system as exercising. Moreover, watching comedies also helps bolster your immune system as it decreases stress hormones.
It prevents mental decline.
Old age should not stop you from acquiring new knowledge. Remember that if you stop using your brain, you will eventually lose its functions. Mental decline continues to be a rampant problem all over the globe. Alzheimer's disease and other neurological disorder are alarmingly increasing in rate. Watching movies teaches you new learnings, such as new language, history, and more. This helps delay or stave off the symptoms of mental decline.
It decreases anxiety.
Stress is inevitable. Every day, we encounter different stressors. Too much stress can have negative effects on your body. You must learn how to deal with stress. Watching movies is one way to go about it. When you watch a movie, your attention is shifted to the film. This helps you relax.
It gives you a positive attitude in life.
This is especially true when watching inspirational films. With so many things going on in life, including the transitions brought about by old age, you cannot help but think negative thoughts. Movies can help you look in a positive perspective. Watching the characters make it through their struggles in life can make you feel inspired. It helps you realize that despite your age, you are capable of incredible things, too.
It boosts your mental health.
Depression does not discriminate. It can develop at any walks of life. But depression in seniors is more difficult to spot. This may be because most people have this misconception that depression is a normal part of aging. Well, it is not. Engaging in social activities can help prevent depression. Watching movies is a fun social activity. It keeps family and friends together.
If you are looking for a Non-Medical Home Care in Greensboro Drive McLean, VA, put OptimumCare Home Care Services on your list. We offer a myriad of home care services that will suit your needs. One of the services we have is companionship. To learn more about this, please do not hesitate to reach us at 703-490-8003.