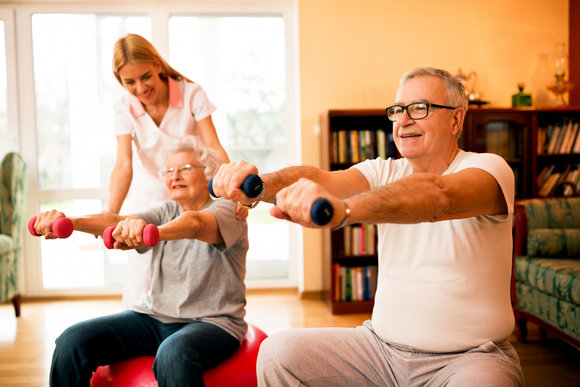 Are you someone who is approaching your senior years? Do you have a family member who is? This golden season in life is a mix of adventure and thrill. When you're able to find the right balance between the happy and not-so-pleasant situations, you'll be able to live the quality life. For this reason, many seniors opt to age at home and get assistance from providers of a home care service in Woodbridge, Virginia.
Aging at home provides the opportunity for seniors to still have the freedom to do what they like but still be in a safe and convenient condition because they have reliable assistance. The senior population generally have three major needs and at OptimumCare Home Care Services, here are the ways we can assist them with these needs.
Physical Needs

Definitely, the health and wellbeing of our senior loved ones rely heavily on their physical condition. If they have illnesses, we ensure that they always visit their doctor or comply with medication adherence. Their meals also have to be properly prepared so that only healthy and nutritious ingredients are served. They also have to be encouraged to exercise so that they can engage in the active lifestyle to strengthen their bones and muscles.

Our team can assist your aging loved one in these needs. In fact, here are ideal exercises that your senior family member can safely do, as we also standby to assist them:

Walking, hiking, jogging
Doing yoga
Dancing
Gardening
Swimming
Biking

Cognitive Needs

The senior years can also put an aging person at risk of cognitive impairments such as dementia and other mental illnesses. Our team providing skilled nursing in McLean, Virginia is exceptional in serving the long-term care needs of clients in these conditions. However, there are also important activities that meet these cognitive needs, and which our staff can assist them with:

Doing artworks or painting
Playing music or learning a musical instrument
Playing with crossword puzzles or other mentally-stimulating games
Knitting, sewing, or embroidery
Educational online games

Social Needs

Our beloved older adults can also be at risk with emotional problems that can complicate to mental problems simply because they're isolated. When they don't have friends to talk with, they can get easily depressed. However, this is normally the case for most seniors as either their grownup children have relocated or their counterparts have already passed on. With our companion services in Fredericksburg, Virginia, we can assist them in these socially stimulating activities such as:

Attending religious gatherings
Participating in voluntary activities
Joining senior events
Visiting the grandchildren
While the above-mentioned needs are not exclusive for seniors, they still belong to the vulnerable members of our society. Hence, the attention given to them to meet these needs is urgent and should be highlighted. This is why our team at OptimumCare Home Care Services can serve you and your loved one.