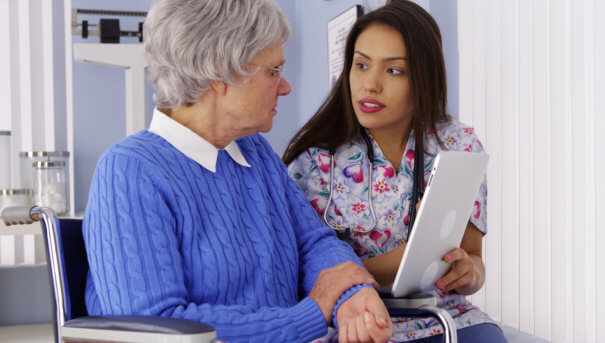 For most people, cancer is the devil. At first, you think you're okay and then all of sudden, you deteriorate — little by little. There are times when you even beg for death. However, amidst all that struggle, there is still hope. That is the one thing cancer survivors, however, few of them there are, never lose. If you or a family member is diagnosed with the disease go ahead and cry, be sad, get it all out of your system. Once it is over, you have to accept the reality that there are just things in life that are beyond your control. It is a good thing that people suffering from this illness now have opportunities to make their lives better — more comfortable. Among them are home health services.
If a member of your family is suffering from latter stages of cancer and has opted to stay at home, give him the best kind of care he could possibly receive from our company, OptimumCare Home Care Services. We can assign the best professionals to provide daily assistance to your struggling relatives, be it a private nurse or a home health aide. The lives of those suffering from this disease are not easy but we can make it as comfortable for them to go through as possible. When one is in so much pain, a little bit of comfort and care can make all the difference. This would also be a factor in providing hope to the individual — hope that he or she can somehow survive this debilitating condition.
We are a well-respected establishment when it comes to providing non-medical home care in Opitz Boulevard Woodbridge VA, so if you ever live around the area and are looking for home care services for an in-house cancer patient whom you deeply care for, you know who to call. It can be incredibly hard to live with a person suffering from cancer as it takes both a physical and emotional toll on everyone in the home. We at OptimumCare Home Care Services know what it is our clients need to somehow ease the burden of the situation.
Let us take care of your loved one. Let us help you help them. Make their lives as easy as it can possibly get given the condition they're in. While you can embrace reality and accept the fact there is a long, hard road ahead of you, you can always seek us out to help level those bumps and potholes. Know that at OptimumCare Home Care Services, we don't just treat you like clients, but also like family.