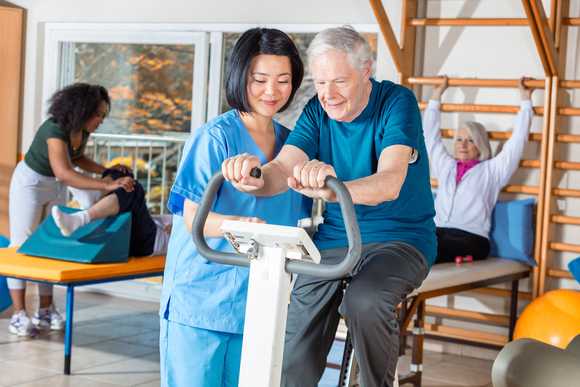 Recovering from a serious medical operation or learning how to pick up the pieces of your life after becoming disabled can be challenging. However, it is possible to get back on your feet and start living the lifestyle you love. With the help of our personalized therapy services, we can help you restore your strength and range of motion. We can also aid you in learning the skills needed not only to get through the day but to excel.
Here are a few of the many ways our home care service in Woodbridge, Virginia can help you:
Physical Therapy
To restore your strength and range motion agter a major medical operation, we provide physical therapy in the comfort of home. The reocvery process may depend on your condition and how frequent you follow your therapist's exercise regimen. But with physical therapy, you can achieve your goals and eventually have the capability to living a normal life. We can also guide you every step of the way through our compassionate companion services in Fredericksburg, Virginia.
Occupational Therapy
Besides providing physical therapy, we can also help you out through our occupational therapy services. When you are having difficulty doing certain tasks after surgery or due to a disability, this type of therapy helps you regain your sense of independence and self-sufficiency. Therapists will help in your rehabilitation by having you perform activities required for daily living. However, we are also able to assist you and help improve your quality of life and independence through our personalized services.
Speech Therapy
Our speech therapy services can provide help with a number of issues involving the mouth. We can help with speech or language disabilities and complications involving swallowing, eating, or drinking.
Those are just a few of the many ways our therapy and skilled nursing in McLean, Virginia can help get you back on your feet as soon as possible. If you would like to find out more about these services, please feel free to get in touch with OptimumCare Home Care Services anytime.