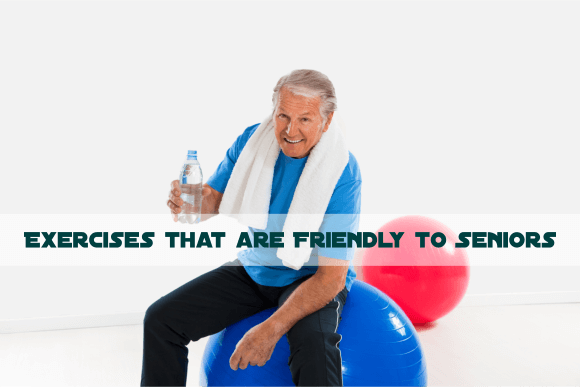 Aside from providing non-medical home care in Opitz Boulevard Woodbridge VA, OptimumCare Home Care Services wants to keep our elderly healthy by encouraging them to move around and exercise.
But do you not think that these old souls may be having a hard time working out? Exercising is good for the body but too much of it will ruin a person's overall well being. In choosing for exercises that you want your seniors to partake in, we encourage every caregivers out there to look for a routine that will not burn your patient out.
The following are just some of the exercises that are suitable for the old bones of our beloved elderly:
Walking
This is one of the easiest and most conventional ways of exercising for seniors. It does not strain anything and has a lot of benefits. Aside from being easy, it is also very flexible. You can let your patient walk around the house or go outside for fresh air.
Jogging
Speed up your walk on the part for a bit and start jogging with your senior. But always remember to have the right equipments and gears when doing so. Look for a good pair of sneakers that will make the whole process comfortable.
Stationary or Outdoor Cycling
Do not just stick giving non-medical home care in Opitz Boulevard Woodbridge VA inside your patient's home. You can go out with your senior and ride a bike.Who does not love biking? With it, you can feel the wind brushing through your face and you can even enjoy the healthy benefits you can reap out of it. It can be a good exercise for seniors with arthritis and to those who wants to improve the vigor of their knees, hips and heart.
If it is winter outside, you can opt for stationary cycling inside the house.
Tai Chi
Let us take exercise lessons from the Chinese people. Tai Chi is an ancient exercise and the perfect one if you want to take things slow and breathe. It can improve the circulation of your blood, and eve your balance. It does not risk anyone of suffering from injuries and can be executed outside or even inside. Plus, the senior can perform it alone or by group.
Yoga
Who says the Chinese are the only ones who can create an exercise that dates many years ago? Yoga is an ancient form of exercise that is on the rise now. It can help release the various tensions of one's muscles and can also ease its stiffness. Find a yoga instructor that specializes in the needs of the elderly.
Before you decide on an exercise routine, consult the doctor if your patient first for it is better to be safe than sorry. If your senior has a problem a physical therapist can solve, they can just ask the help from our non-medical home care in Opitz Boulevard Woodbridge VA for we do provide therapy to these beloved patients.
With all the exercises and options listed above, do you still think that exercising is impossible for the seniors?