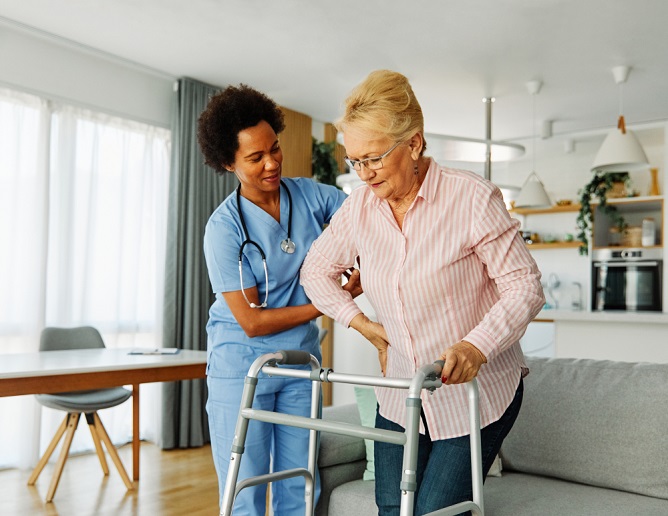 For seniors, getting the appropriate care at home can be a challenge. Without professionals being there to assist them, the quality of their lives can drop. This is why your loved ones may need private-duty nursing care at home. Today, we at OptimumCare Home Care Services are going to discuss the benefits of private-duty nursing care. As a primary provider of home care service in Woodbridge, Virginia, you can trust us to give you all of the information you need.
One of the primary benefits of private duty nursing is the personalized attention and care that seniors receive. A private duty nurse is specifically trained to work with elderly patients and will spend one-on-one time with each senior, ensuring that their individual needs are met. This type of care is especially important for seniors with chronic conditions, such as diabetes, heart disease, or arthritis, as it provides ongoing monitoring and management of these conditions. That is why you will want to work with health care providers who can offer you private duty nursing, as well as skilled nursing in McLean, Virginia.
Should you ever find yourself needing to receive private duty nursing care or companion services in Fredericksburg, Virginia. We would be more than happy to provide you with the type of care you deserve.
Don't forget to read our previous blog to get caught up in what we are all about.