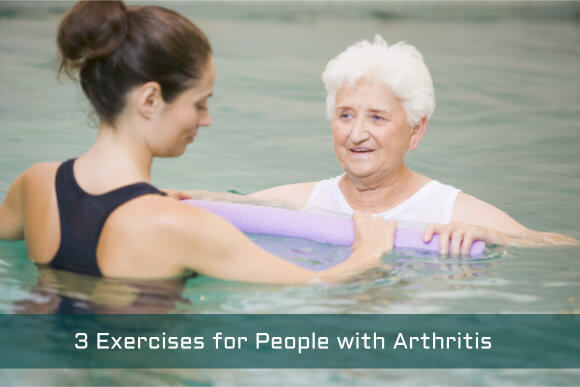 You stand up, your joints start aching. You sit down, it is still the same. No matter what position you are in, you still cannot escape from the pains of having arthritis.
We once thought that arthritis and exercise never go along, as if it is the relationship of oil and water. But with recent research, scientists and medical practitioners believe that exercise may reduce the joint pain you are currently suffering right now.
As a provider of non-medical home care in Opitz Boulevard Woodbridge VA, OptimumCare Home Care Services want you to know that there are simple exercises you or your senior can do in order to become more flexible, mobile, positive and healthy.
List these exercises as you read on for maybe it can improve the way you live in many aspects:
Aquatic Exercise

What is the most suitable medium for exercises that are considered low-impact? It is water. Water allows buoyancy therefore the weight on your joints and muscles is removed. It builds up your struggle on your arms and legs and thus adds up to your strength. We advise you to try the following:

Swimming laps
Walking in deep waters
Water aerobics classes

Another thing we can advise when you want to go for this type of exercise is that you can warm up your water to make it between 28.3 to 31.1 degrees Celsius (or 83 to 88 Fahrenheit). In this way, you can improve the circulation of your blood.

Walking

A good old walk in the park is one of the best ways to combat arthritis. Plus, it is even a lot more accessible and expensive than any other exercise that involves your joint pain. People with arthritis can benefit from this exercise by:

Adding force to your bone density
Reinforcing your heart and lungs
Increasing your endurance level

Our caregivers giving non-medical home care in Opitz Boulevard Woodbridge VA do not only give their clients the company and assistance they need. They also encourage the seniors to take a walk, with their support, outside of their abode.

Strength and Resistance Training

No matter a person's age, a gym can always inspire us to work out and exercise. In this venue, one could find the gears to exercise and build up those muscles. It gives you the opportunity to recover your muscle strength and even your physical functioning. Aside from that, it decreases pain most of the people who are currently suffering from arthritis.
Exercise should always be a part of our senior's lives and our lives as well. Whether you are suffering from a condition that limits your mobility or just wants to maintain a healthy lifestyle, you need to find time to accommodate exercise into your schedule.
OptimumCare Home Care Services is a provider of non-medical home care in Opitz Boulevard Woodbridge VA. We believe that in order to prevent certain conditions, you must be consider taking the right decisions and let your body move.
Do you know other good exercises for people with arthritis? Share them to us.